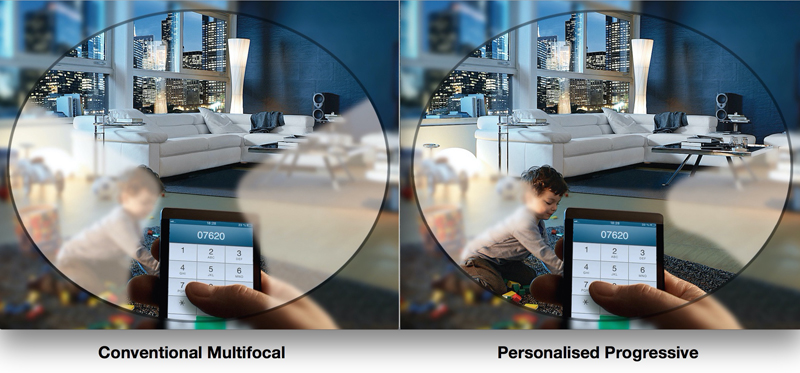 If you wear multifocal or "no-line bifocal" glasses you will be familiar with the need to move your head around in search of clear vision. Conventional multifocal lenses have narrow zones that limit your field of vision, reducing your ability to see clearly across the lens. Many wearers grow tired of having to constantly move their head to chase a small area of clear vision. Some will experience blurring and swaying sensations in their peripheral vision from poor lens designs and may give up altogether. Does this sound familiar?
New technology is now available that allows us to prescribe the latest personalised progressive lenses which offer optimised zones of vision, resulting in the widest vision and minimal to zero adaptation time. We use an award winning terminal to capture your precise facial and frame measurements to create a customised lens, tailor made to your personal parameters. The result is a unique lens that provides you with your best vision right from the start and a visual freedom like never before.
Lens technology has evolved. We are experts in prescribing and dispensing personalised progressive lenses so you receive your best vision. Guaranteed.