Our visiting specialist uses our rooms to provide their services to you and operate their business independently to Capital Eye. We are actively seeking other professional and allied health professionals to join our precinct to practice their speciality using our medically-zoned consultation rooms. Contact us for more information if you're interested leasing our rooms.
Dr Ron Binetter consults in our rooms once to twice a month
Ophthalmologist
Dr. Ronald Binetter
A Pioneer in Laser Eye Surgery
As well as being a pioneer in sutureless cataract surgery and foldable lenses, Dr Ron Binetter was one of the first eye microsurgeons to be certified to perform LASIK in Australia.
A unique mix of expertise, experience and international reputation, Dr Ron Binetter is the figure behind the Binetter Eye Centre.
With more than two decades of hands-on experience in eye surgery, Dr Binetter is a specialist in Cataract, lens implantation and laser eye surgery.
Dr Binetter has personally performed more than 22,000 LASIK procedures and over 10,000 cataract and lens-Implant procedures.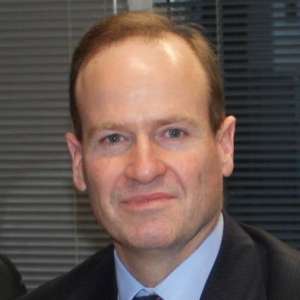 Dr Andrew Foote once to twice a month
Gynaecologist/Obstetrician
Dr. Andrew Foote
Dr Foote graduated as a doctor from the University of NSW in 1986, and has over twenty years experience as Obstetrician/Gynaecologist/ Urogynaecologist in Sydney, Newcastle, Manchester (UK) and Canberra.
He has worked in some of the most prestigious hospitals in Australia and the United Kingdom including St Vincent's Hospital, Royal Prince Alfred Hospital, Westmead Hospital, John Hunter Hospital, St George Hospital and St Mary's Hospital in Manchester, safely performing over 4,000 major gynaecological and urogynaecological procedures, and delivering over 3,000 babies.
Dr Foote has consulting rooms at three locations – Dee Why, Bowral and Barton. Dr Foote operates at Hurstville Private Hospital, Bowral Public Hospital, Southern Highlands Private Hospital (Bowral), and Barton Private Hospital (Canberra).
Online Booking
We've made it easier for you to make bookings. You can also see us now and pay later.